Shopping Cart
Your Cart is Empty
There was an error with PayPal
Click here to try again
Thank you for your business!
You should be receiving an order confirmation from Paypal shortly.
Exit Shopping Cart
| | |
| --- | --- |
| Posted on May 17, 2014 at 4:53 PM | |
Mandatory Equity Membership: Points to Ponder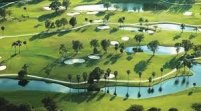 Mandatory Equity Membership is associated with golf course communities requiring homeowners to purchase a club membership when they buy a home. This membership entitles them to use the facilities and own a portion of the golf club.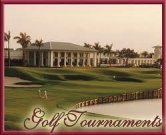 There is a mandatory equity membership fee and at times, an initiation fee; these can range anywhere from $5000.00 to $250,000.00, dependent upon exclusivity. Some clubs separate the fee into an amount that represents the refundable equity interest and one that represents a contribution to capital that is not refundable.

Annual dues are also part and parcel and the amount depends on the number of members and the cost to operate the facility. Clubs with fewer members are more exclusive and more expensive. If the annual dues are insufficient to cover operating costs and capital improvements, members are assessed additional amounts each year to make up the shortfall.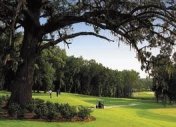 In addition, most equity clubs require a minimum dollar amount must be spent each year on the premises. If the minimum is not reached, the member is charged the difference. Many clubs also charge additional amounts for golf cart usage, locker room use, club storage and at times, tipping or holiday bonus pools for staff.


By now you may be thinking how this expense may benefit you? In mandatory equity membership communities, the condition of the golf course is generally exceptional due to the fact there are greater funds for maintenance and fewer players to create wear and tear on the course. Tee times are readily available and the facilities and food are often of much higher quality than those offered at a public course.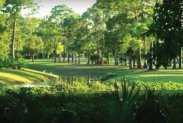 If you are considering a home purchase in a mandatory equity membership community, have your REALTOR walk you into the membership office to meet staff and learn about the many benefits and levels of club membership. Prior to your final purchase decision, your REALTOR can usually arrange an opportunity for you to play the course and have a meal or take advantage of other services offered in the club.
Mandatory equity membership can be a worthwhile expense with fabulous benefits.
Copyright: Valerie Anne Martinetti, 2014
Categories: Real Estate South Florida 2014
/