Shopping Cart
Your Cart is Empty
There was an error with PayPal
Click here to try again
Thank you for your business!
You should be receiving an order confirmation from Paypal shortly.
Exit Shopping Cart
| | |
| --- | --- |
| Posted on January 28, 2013 at 8:10 PM | |
Interior Design Expert Advice - PART FOUR of Four Part Blog Series
Welcome Back! This week, we wrap up our interview with award-winning interior designer, Stephanie Holdren and move to the subject of trends in accessories. Like jewelry in your home, accessories add personal style and impact to your home. Accessories are an exciting avenue to express yourself without making any long term, expensive commitments.
Q: What do you see as a prevalent accessory trend in2013?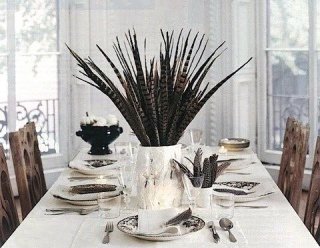 A: Nature. I am working with everything from feathers, to roughly-hewn wood elements all the way to mottled pebbles and twigs, both painted and natural. Nature is
IN
 for inside your home in 2013. It can add considerable drama like the table setting shown here.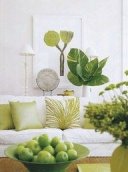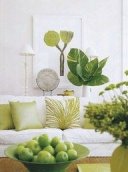 Or, a bright punch of color to a room's sunny white canvas. Bringing nature indoors not only sets a home on the style forefront, it also lends a familiar, comforting statement to any décor.
Q: What about less dramatic, smaller touches with natural objects?

A: Absolutely. Natural accessories can also be soft,in muted colors and smaller in scale. A few tucked here and there will soften any room.
When working with smaller accessories, remember less is more. You don't want clutter, you want style.
Start with a few small accessories, you can add more later or, even swap them out from room to room to enjoy changing vignettes throughout the home.

Q: Is there anything you are especially excited about in 2013 as far as accessory trends?
A: Gold and brass are making a big come back! It's been some time since we've seen gold and brass used prevalently in home décor;  I am enthused to work with these metals again. Nothing adds pop like the shimmer of golden tones to a room. The glimmering accessories used in the room below add a sleek sophistication to an otherwise neutral-toned room.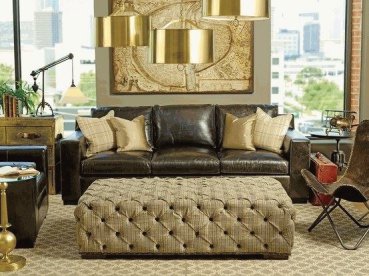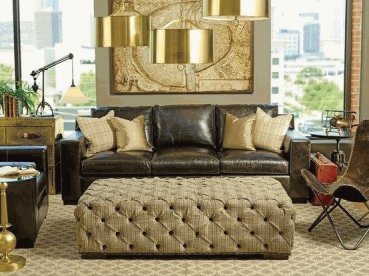 Q: What about the black and white rooms, are those still in style?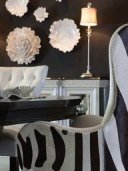 A: Yes, always. The way designers represent a black and white pallet will change from year to year but, it always manages to find its way into style savvy homes. A tried and true color scheme, black and white rooms can be pumped up or toned down, dependent upon the use of contrast; this is an essential key. A room done primarily in white from walls, to floors to larger furnishings with a subtle appearance of black on smaller accessories, artwork or lighting can portray a traditionally elegant mood. Yet as seen here, a room done primarily in darker shades, with shocks of white making an eye catching pop, offers unadulterated drama. Always versatile, always in style, black and white is an adaptable, ever-stylish color scheme. 
I want to express me thanks to Stephanie Holdren for allowing us to read her take on 2013 design trends. It has been both informative and exciting to learn what Stephanie is employing in today's most highly styled homes. Don't forget, if you want to contact Stephanie Holdren directly, you may do so via email:
[email protected]
or a
by phone at 561-542-0001.
Copyright 2013: Valerie Anne Martinetti
Categories: South Florida Interior Design Tips
/